Head over to GS & Company in the Semiahmoo Shopping Centre to start your Christmas shopping. 15 fantastic artists have created brand new sensational 12″ x 12″ original paintings! Small…
Oct 20-29, local artist Marilyn Hurst has a solo exhibition at Nomad Gallery. Marilyn's paintings reflect a ménage of life experience and creative energy. The landscapes, florals and expressionist abstracts…
Hockey legend King Richard Brodeur will be exhibiting his popular original paintings At GS & Company in the Semiahmoo Shopping Centre the weekend of Oct 14-16.  If you're interested in attending the…
This is a free community event on October 30th, 2022 at White Rock Beach between 1pm and 4pm. Dress up as a Zombie or come in Human form.Arrive at 1pm…
The White Rock Sea Festival and Semiahmoo Days take place July 29 to 31 at the White Rock waterfront! Saturday and Sunday are lined up with family-fun activities and live…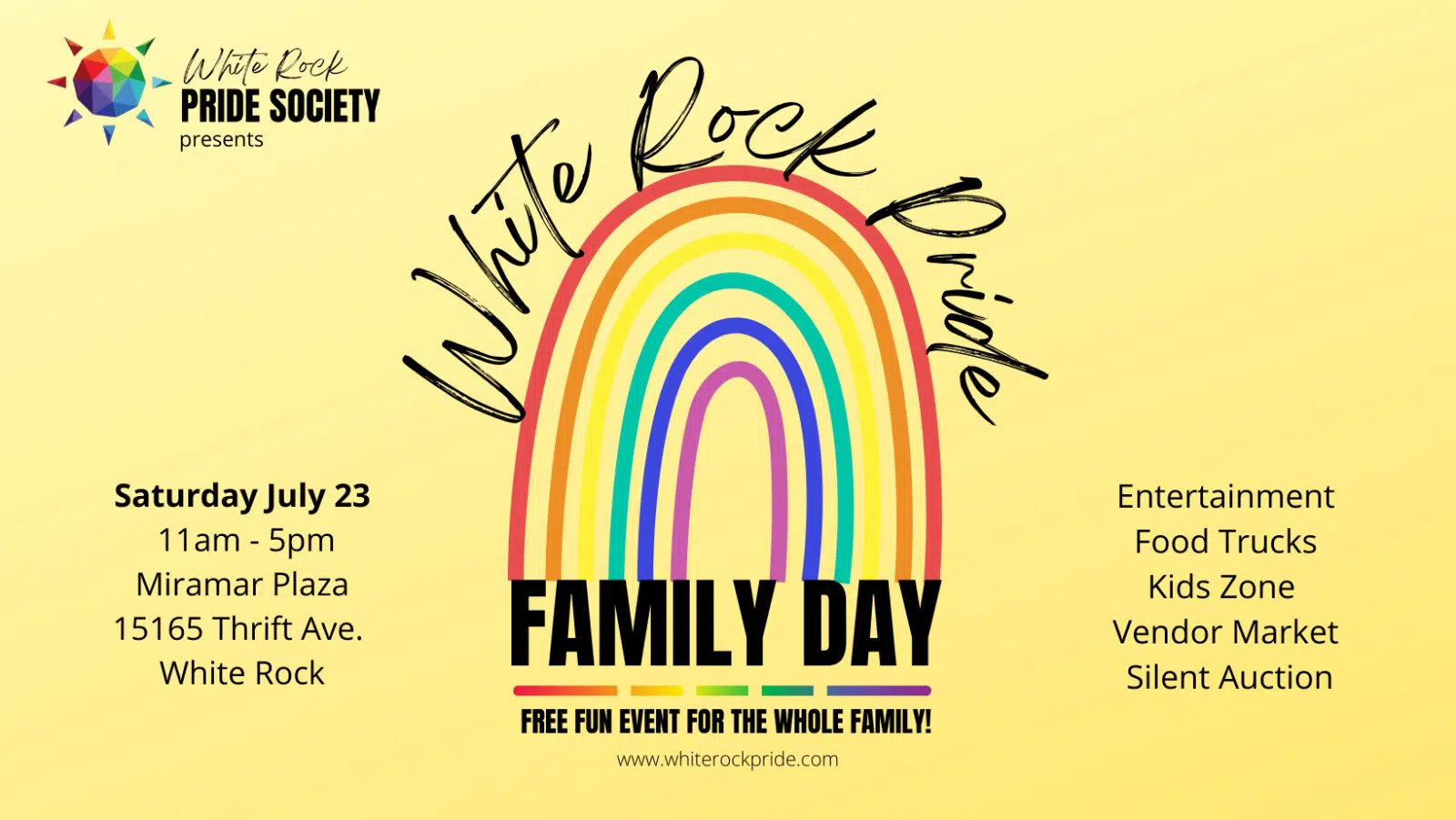 Miramar Plaza (TBC) July 23rd, 2022 11AM – 5PM The White Rock Pride Society is proud to be hosting the first annual Pride Family Day in White Rock this year….
John Horton Art Show June 24th-26th, 2022 John Horton, recent Order of British Columbia recipient, is excited to announce his first Art Show since receiving that honour. The show will…
Art Show May 27-29, 2022 GS & Company is hosting an art show at their 2nd location in the Semiahmoo Shopping Centre featuring 2 internationally acclaimed artists May 27th through…
This weekend, May 6th and 7th at @adfg.ca Bortolo Marolla's "Mystic Shored and Magical Places" exhibit.